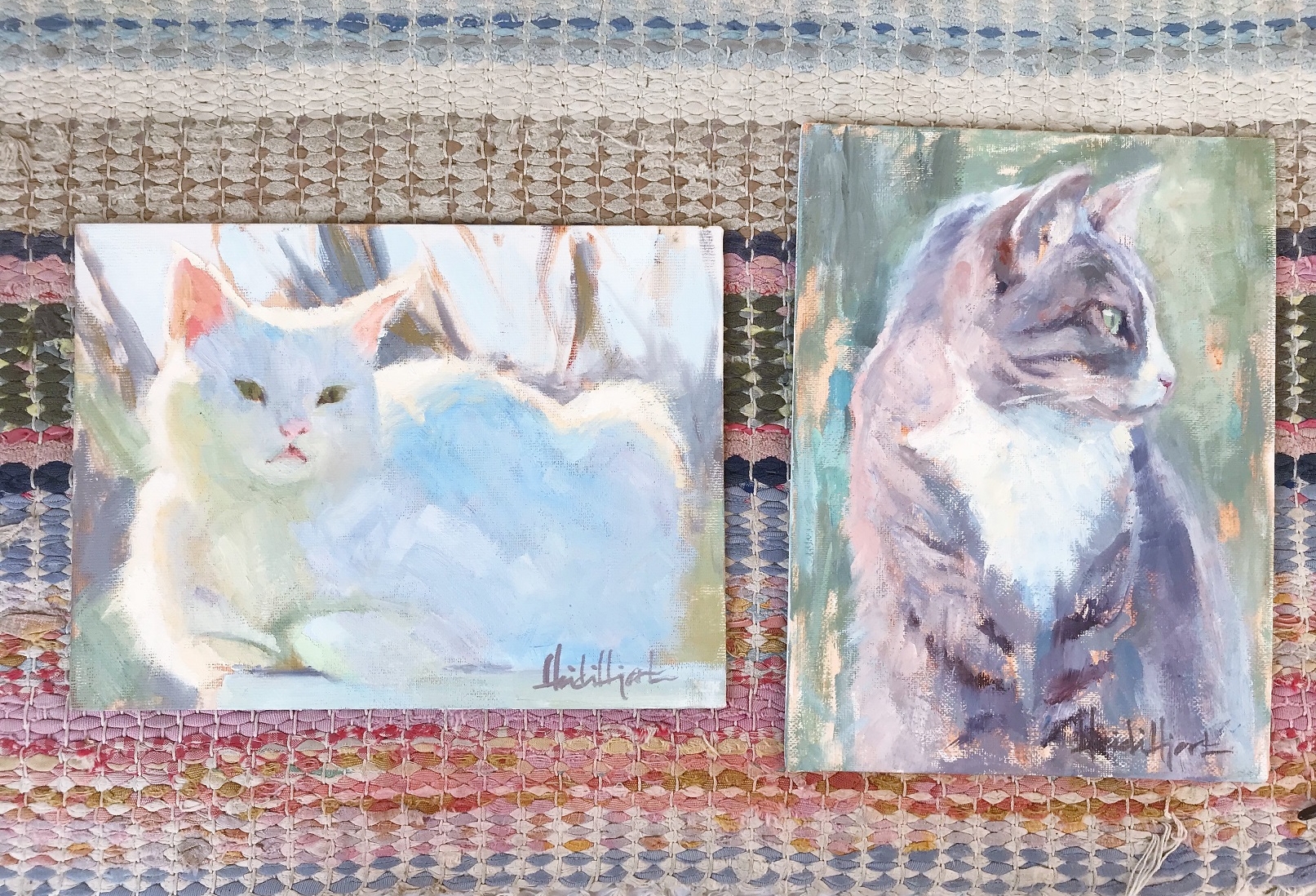 Did you know? You can give life to a work of art, even if you are not an artist.
When you commission a piece of art YOU become part of the creative process. You are the reason for its creation. Seeing your ideas come to life is a memory you will cherish for the rest of your life. It'll become a favorite story to share with family and friends. Your painting will be a heirloom for generations to come. An art commission is an investment in joy.
Send me an email at heidi@heidihjort.com and tell me what you have in mind.
A Still Life For Your Kitchen
Is there a room in your home that you would like to decorate with a beautiful work of art? Send me an email and tell me about your idea, I'm a very good listener. This is a still life I did for a client's kitchen.
A Portrait of Your Cat (or Dog)
Nobody brings unconditional love into our lives like our pets do. A portrait is a fun way to immortalize your furry friend, That's why I enjoy painting cat portraits (Yes, I do dogs too!)
Celebrate Your Favorite Hobby
Few things in life lift your spirit like a loved hobby. When your life long passion is visualized in a painting on your wall it will bring a smile on your face every time you look at it. Like this painting I did for my client, who love oriental dancing.
Matching Paintings
Every now and then a client reaches out to me looking for an artwork to match a piece they already own. This bird painting was made for a client who purchased a large landscape painting from me a few years ago. Since she loved the landscape painting so much she commissioned two small nature related paintings to match her large landscape painting.